December 20, 2017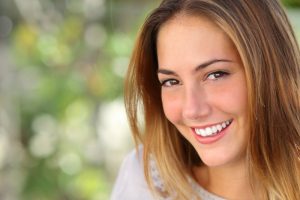 It's finally here! The new year provides us an opportunity to look back on the good times of yesteryear. To sit down with family and friends and reminiscence is a moment always worth cherishing. So, what comes after this celebration? Doing it again, but even better than before.
That's why your dentist in Allentown has provided a list of preventive ways to easily improve your overall oral healthcare in the new year. There is no better time than the first of the year to start recording your progress.
Mastering Your Oral Healthcare Regiment
To prevent yourself from developing tooth decay and gum disease, you must first create a solid oral routine that you'll want to stick to. As recommended by all dentists, brushing twice a day, using an ADA-approved toothbrush and fluoridated toothpaste, and brushing after meals/before bed will leave you plaque and tartar free. Using soft, short, strokes to brush your teeth, tongue, and gums twice a day will have you smiling brighter come 2019.
If you find yourself forgetting to brush or skipping steps in your routine, try establishing your routine as prerequisite to doing your already existing habits. For example, if you choose to end the night with reading your favorite book or television show, promise yourself to brush and floss before you start. As you do this, you'll continue to associate your favorite activity with a clean and refreshed mouth. Eventually, you won't be able to enjoy yourself without brushing beforehand!
Make Your Oral Routine Part of Your Life, Not The Other Way Around
Certain oral practices can prove to be difficult when starting. Dentists recommend you floss at least once a day because it is imperative for removing colonies of bacteria that form along your gums and in hard-to-reach places. This reduces your chances of developing tooth decay and gum disease.
To better solidify your routine, set a timer for 2 minutes every time you start brushing. While it doesn't hurt to brush for longer, it will help you realize how little time you need to spend to maintain proper oral health. If you have a family, consider getting a dry-erase board that tracks their hygienic progress throughout the year. Use a calendar that includes sticker for every successful day of oral hygiene as many people benefit from visual confirmation of their progress.
Establishing Your Diet Early is Key
Reducing your intake of sugary and acidic foods is key to maintaining better oral health in the new year. Sugar and starch are actually bacteria's favorite thing to eat, so by reducing your consumption of these foods you effectively reduce your number of oral bacteria as well. Check the nutritional labels on the foods and beverages you purchase so you know how much sugar and starch you consume a day.
Additionally, use a straw when consuming sugary drinks, such as soda, to reduce your teeth's exposure to its acidic attributes. Doing this will help keep your teeth's enamel intact. Try replacing soda with water and continually drink throughout the day to aid in rinsing away food and diluting acids in your mouth.
Let 2018 be the year of a healthier you! Confirm your next dental appointment with your Allentown dentist today.
About the Author
Dr. Bradford G. Young graduated from Villanova University in 1999 and eventually went on to earn his Doctor of Dental Medicine from the University of Pennsylvania Dental School in 2002. He is part of several dental associations, including the American Dental Association, the Academy of General Dentistry, and the Pennsylvania Dental Association. To learn more about his practice, contact him at (610) 439-1363 or visit his website.
Comments Off on Your Dentist in Allentown Welcomes a New Year and Healthy You
No Comments
No comments yet.
RSS feed for comments on this post.
Sorry, the comment form is closed at this time.