Porcelain Veneers – Allentown, PA
Get a Picture-Perfect Smile with Veneers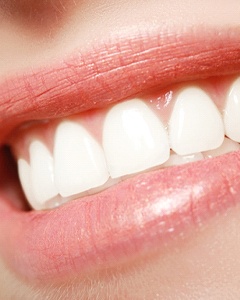 Does an unattractive smile hold you back from feeling your best? If you're ready to feel confident about your smile, Dr. Young can help. Although improving your oral health is always his priority, he understands a beautiful smile is equally important. We can drastically transform your teeth and self-esteem with veneers in Allentown. Dr. Young can resolve several issues to create the smile of your dreams using just one treatment.
What are Dental Veneers?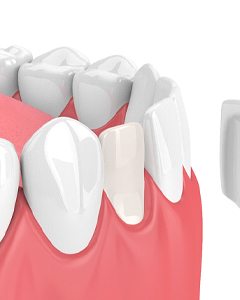 Porcelain veneers are thin shells crafted from medical-grade ceramic to fit the front surfaces of your teeth. This instantly enhances the color, size, and shape of the tooth. When applied to the teeth most visible when smiling, they can correct multiple issues simultaneously, including:
Chips or cracks
Stains and discoloration
Gaps between teeth
Shorter than average teeth
Each veneer is individually designed to meet your specific preferences. After being applied to your teeth, they will feel completely natural, so you may even forget they are there. With the proper care, your new smile can last for a decade or longer.
The Process of Getting Veneers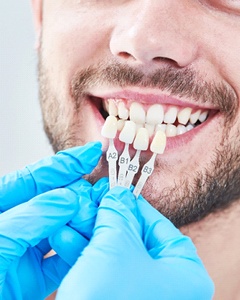 If you're ready to invest in your smile, your first step is to schedule a consultation with your cosmetic dentist in Allentown, Dr. Young. He will examine your mouth and learn more about your goals to create a personalized strategy to revamp your smile.
He will explain the number of veneers you'll need and what to expect on the road ahead. You'll be given a personalized estimate featuring the cost of your new smile. A member of our team will help you find the solutions you need to keep veneers within your budget, like third-party financing.
Your treatment will be performed in 2 stages. First, your teeth are cleaned and prepared. This involves removing a small amount of enamel to ensure the veneers sit flush. Although your enamel can't regenerate, it doesn't damage your teeth. Once your teeth have been prepped, Dr. Young will take a digital impression of your mouth, which integrates with state-of-the-art technology.
The dental lab will make your veneers meet your specifications. It can take a couple of weeks, so Dr. Young will attach temporary veneers to protect your teeth while you wait. Once your permanent veneers are ready, you'll return to our office to have them bonded in place. You'll walk out with the stunning, flawless smile you deserve.
The Benefits of Veneers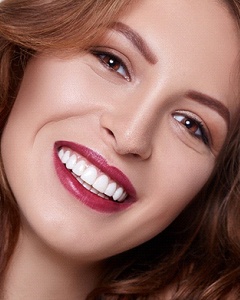 Veneers continue to be a top cosmetic treatment year after year. When compared to other elective procedures, veneers provide exceptional advantages, including:
Results that look and feel natural.
Minimally invasive procedure.
Eliminates needing multiple procedures.
Quick, drastic results.
Durable to last for many years.
Affordable, cost-effective solution.
Schedule Your Consultation Today
Don't spend another minute wishing you had an attractive smile. Take your first step toward a confident future by scheduling your consultation for veneers. We look forward to creating the picture-perfect smile you desire.
Common Questions Regarding Veneers
How do I know which veneers are right for me?
The selection process involves choosing the appropriate length, shape, width and color for your restorations. An impression of your teeth is taken and a custom-made model of your mouth arrives back from a dental laboratory.
Are there any benefits to getting veneers?
They are esthetically pleasing, protect the surface of damaged teeth and may eliminate the need for more extensive treatments, such as crowns. Other benefits include durability, an improved appearance and the need for little-to-no removal of tooth structure.
If I want a smile makeover, are veneers my only option?
Absolutely not. Suggestions will be based on your desires and a thorough examination to determine the condition of your teeth and what problems, if any, may require dental treatment. Teeth whitening, crowns, composite bonding, or any other combination of cosmetic dental procedures are available, too!
Are you in the market for porcelain veneers in Allentown? Make an appointment when you call or click here to schedule an appointment online. It's fast, easy and convenient!