Meet Your Allentown Dentist
Dr. Bradford G. Young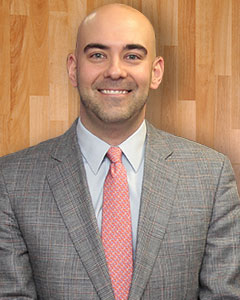 Born and raised right here in Allentown, PA, Dr. Young attended Salisbury High School before attending Villanova University, graduating in 1999. He received his Doctor of Dental Medicine from University of Pennsylvania Dental School in 2002 and then completed his general practice residency in the Lehigh Valley Health Network, continuing to work as an attending teacher there to the current day – he was even named Attending Teacher of the Year by the class of 2012-2013! Additionally, Dr. Young was part of the expert care team at Good Shepherd Rehabilitation Hospital in Allentown from 2002 to 2012. He has been serving patients here at his own practice for 12 years now and is a member of the American Dental Association, Pennsylvania Dental Association, Academy of General Dentistry, and Lehigh Valley Dental Society.
When it comes to his experiences as a dentist, Dr. Young enjoys being able to interact with a wide variety of people and see how kids and families grow over time. Many patients who come to him have had negative dental care experiences in the past, which is why it's so fulfilling to see how their feelings change once they've visited his Allentown practice and started a treatment plan that creates the results they've been hoping for.
Dr. Young is married to Chrissy, and together, they have three beautiful children. When he isn't busy at work, Dr. Young enjoys being involved in local sports and coaching, as well as participating in triathlons and playing basketball and golf.