Dentures – Allentown, PA
Enjoy a Complete, Beautiful Smile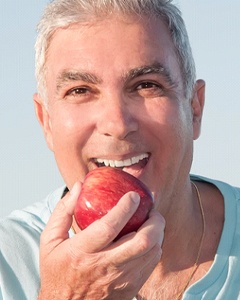 Dentures in Allentown have been used for generations to replace lost teeth because they are convenient, effective, and affordable. They have undergone various improvements over the years to look and feel more realistic than ever. If you've been struggling with severe tooth loss, Dr. Young can rebuild a beautiful, functional smile with a high-quality denture. He will restore your oral health and quality of life by giving you a confident smile you'll be proud to share with the world.
Who is a Good Candidate for Dentures?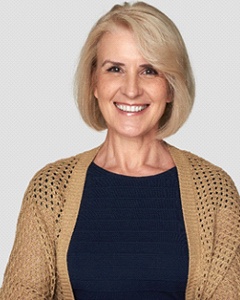 Most patients who have good oral and general health are candidates for dentures if they have several damaged or missing teeth. Your dentist in Allentown, Dr. Young, will examine your mouth and learn more about your health history to ensure they are right for you. After discussing your concerns and preferences, he will create a personalized strategy to restore your smile. Some patients may require additional procedures before getting their dentures, like tooth extractions or gum disease treatment.
Types of Dentures
You have more options than ever to rebuild a stunning smile. Depending on the number of teeth you have lost and your goals, Dr. Young will recommend a prosthetic, which can include:
Partial Dentures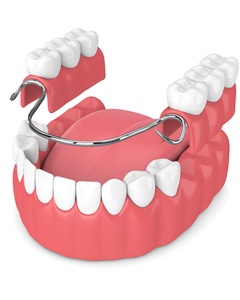 A partial denture is used to replace several lost teeth, whether consecutive or not. Dr. Young will take an impression of your mouth to recreate the crowns of your missing teeth. The prosthetics are affixed to a gum-colored base that has a metal framework, which allows it to clip or clasp onto your remaining teeth to stay in place.
Full Dentures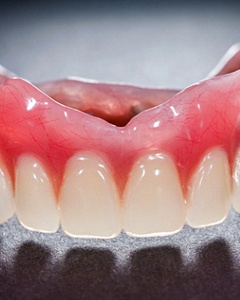 A full denture replicates an entire arch of teeth. An acrylic base is made from an impression of your mouth, which will hold your custom-made replacement teeth. Your denture will rest on top of your gum tissue and is held in place using suction.
Implant Dentures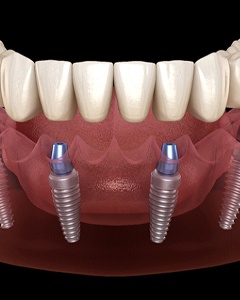 4 to 10 dental implants are inserted into the jawbone to mimic the roots of your teeth. Your denture is attached to the posts using abutments. This method provides a nearly perfect replica of your natural smile, which can last for decades with the right maintenance.
Choosing the right denture is a big decision, but you don't have to make it alone. Dr. Young will explain all your options to feel 100% confident in your investment.
The Benefits of Dentures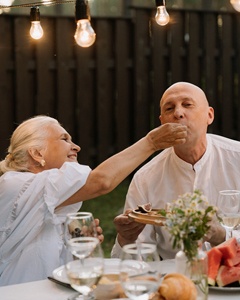 Every tooth is crucial to your oral and general health. Tooth loss doesn't have to affect your daily life or health. Dentures provide endless benefits, including:
Improved self-esteem
Better oral functions
Enhanced speech clarity
Reduced long-term oral health expenses
A cost-effective and convenient solution
Supports facial tissues to look younger
Easy maintenance and care
Covered under many dental insurance plans
Don't spend another day living with the challenges of missing teeth. Start your journey to a better smile by contacting our office to schedule your consultation. Dr. Young will create the dazzling, functional smile you deserve using the latest advancements in dentistry while staying within your budget.