April 22, 2017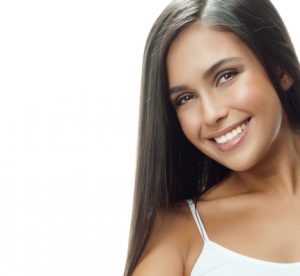 Spring is in the air so thoughts turn to bright sunshine and beautiful lawns, trees and flowers, and evenings spent outdoors with family and friends. But those are not the only things looking bright and beautiful these days. With teeth whitening in Allentown, smiles are, too. Dr. Bradford and Dr. Enea offer professional at-home whitening to enhance the appearance of your smile and give your self-confidence a boost. Read on to find out how teeth whitening works and how easily you can achieve your brightest smile.
How Our Teeth Change Color
Look at any baby or toddler and you'll see what your teeth used to look like—perfectly white and shiny. As we age, however, our white smiles give way to several factors that can stain and discolor our teeth. Some of the main culprits are the irresistible beverages and foods we enjoy every day. Coffee, for example, can lead to surface, or extrinsic, staining on your teeth. Of course, daily brushing and professional dental cleanings can help, eventually a coffee stain will penetrate the enamel surface and discolor the dentin layer below. Then, the tooth tends to have an overall yellowed appearance.
Additional reasons for darkened and discolored teeth include other beverages and foods, such as tea and cola, or chocolate and berries; smoking and chewing tobacco; micro-cracks that hide stains and debris; certain medications and medical treatments like chemotherapy and radiation; bruxism (teeth grinding); internal tooth injury; and genetics.
How Teeth Whitening Works
Teething whitening happens in one of two ways: by abrasion and polishing or by bleaching. The toothpaste you use at home probably has mild abrasives to help remove surface stains. Whitening toothpaste also has special chemical or polishing ingredients, and the professional cleaning you receive in our office relies on abrasion and polishing to remove most external staining.
Bleaching compounds for teeth whitening are made with either carbamide peroxide or hydrogen peroxide in concentrations of 10 to 22 percent that remove extrinsic and intrinsic stains that are beneath tooth enamel.
At-Home Teeth Whitening
Drs. Bradford and Enea offer convenient at-home whitening. With this system, you will use custom-fitted mouth trays and the professional grade bleaching solution that we provide. Simply fill each tray with the solution and wear them daily for the recommended length of time. Although many dental practices offer in-office whitening treatments that work quickly, we prefer the at-home system, which produces less tooth sensitivity, is more predictable and effective and allows you to perform touch-up treatments whenever necessary.
Contact Our Office Today
If you would like to give your smile a springtime spruce up, call Bradford Young today. Your cosmetic dentist in Allentown will be glad to provide you with at-home whitening trays to brighten your teeth.
Comments Off on Teeth Whitening in Allentown
No Comments
No comments yet.
RSS feed for comments on this post.
Sorry, the comment form is closed at this time.