December 22, 2016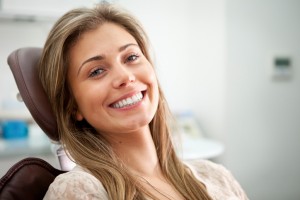 With the world ever changing, it seems that our schedules only get busier and more hectic. One way to save time is to streamline your health care providers. Wouldn't it be nice if your entire family could see one dental provider, instead of you driving all over town for different appointments? Dr. Bradford Young and Dr. Mark Enea want to help take the guesswork out of finding the right dentist in Allentown and so here are some of the comprehensive services you can expect to find if you choose Bradford Young Family and Cosmetic Dentistry for your dental care.
Children's Dentistry
You'll find a full range of services at Bradford Young Family and Cosmetic Dentistry designed to meet every member of the family's needs. Our office is friendly and welcoming to children and we enjoy building a relationship and creating a positive experience for your child, as we know this sets them up for future success at the dental office. We encourage parents to bring young children along to their own dental appointments so they can see what happens, and get comfortable and acclimated to coming to our office.
As your child grows, we may recommend additional services to help build and protect their teeth such as fluoride treatments and dental sealants. If your child participates in sports, we're happy to discuss the right protective wear for their needs and help customize a mouth guard for you child.
Comprehensive Care for Adults
Adults will find that their dental needs are truly met at Bradford Young Family and Cosmetic Dentistry. For patients who are interested in changing the appearance of their teeth, we offer numerous cosmetic services and even complete smile makeovers to help you achieve your goals and desires for your look. Dr. Young or Dr. Enea will create a plan customized just for you to help take your teeth to the next level.
Implant Dentistry
If you're struggling with a tooth that is failing or missing, our doctors are happy to discuss the benefits of dental implants with you and determine if they're right for your needs. Dental implants have become the gold standard for tooth replacement because they're very reliable and protect the integrity of your oral health.
Contact our Office to Learn More
If you're looking for a new and trusted family dentist in Allentown, look no further than Bradford Young Family and Cosmetic Dentistry. Contact our office today to learn more about us and schedule your next dental appointment.
Comments Off on Family Dentist in Allentown PA
No Comments
No comments yet.
RSS feed for comments on this post.
Sorry, the comment form is closed at this time.