January 3, 2017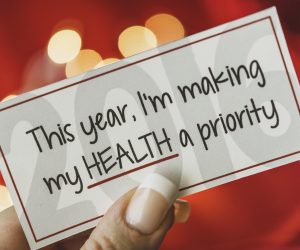 You and your sweetheart rang in the New Year at one of Allentown's most memorable parties. Although you grinned as the ball dropped and the confetti fell, your smile made your self-confidence tumble just like the iconic Time's Square sphere. Your teeth aren't where you want them to be, and you've been thinking about making a change for the past few years. You want 2017 to be different. You immediately think, 'Who's the top dentist near me in Allentown? I want someone experienced, professional, and who's friendly, too.' Dr. Bradford Young has everything you're looking for and is your choice for a dentist in Allentown.
How Can I Choose The Right Dentist?
Let's be honest – Allentown has many options when it comes to dental care providers. Even searching online to find the right one can be overwhelming. Dr. Young is here to help make sure you know exactly how to find the best – and why he's the dentist you need.
Think About Logistics – Office hours and location are important when choosing a dentist. Dr. Bradford's office is open Monday through Friday from 7:30 a.m. to 5:30 p.m. – his early morning availability makes appointments before work and school a breeze. He's conveniently located off I-78 and his office site is easy to find.
Insurance & Financing – Since many people delay going to the dentist due to lack of insurance or fear of the cost, find out if your dentists accepts your plan and see if they have payment options available. Bradford takes over 20 different types of insurance and offers CareCredit financing to help cover any gaps in coverage you may have.
Professional Considerations – Be sure to find out how long your dentist has been practicing, as well as any certifications or professional affiliations he or she might have. Dr. Young is a member of 4 different professional associations. And, he and his teammate, Dr. Mark Enea, have over 30 years combined experience in dentistry.
Services Provided – This may seem obvious, but make sure the dentist you're considering actually offers the services you need. If you need a dentist who can provide dental implants, but you end up at the office of someone who can't give you these, it can be a frustrating waste of time and money. Dr. Young and his team offer general, family, cosmetic, and restorative dentistry (like those dental implants we mentioned).
Ratings & Reviews – Aside from asking your family and friends about their experiences with dentists, research online ratings and reviews to get a feel for how other patients have been treated. Dr. Young is rated 2 out of 5 stars on healthgrades.com, a popular patient forum and review site. His friendly chairside manner and professional expertise earned him this positive notoriety.
Now that you have all the tips and tools you need to find your dentist in Allentown, and you can see why Dr. Bradford Young is the premier choice, schedule your appointment today and keep your 2017 resolution to make your smile healthy and gorgeous!
Comments Off on Who's The Premier Dentist Near Me In Allentown For 2017?
No Comments
No comments yet.
RSS feed for comments on this post.
Sorry, the comment form is closed at this time.