September 8, 2021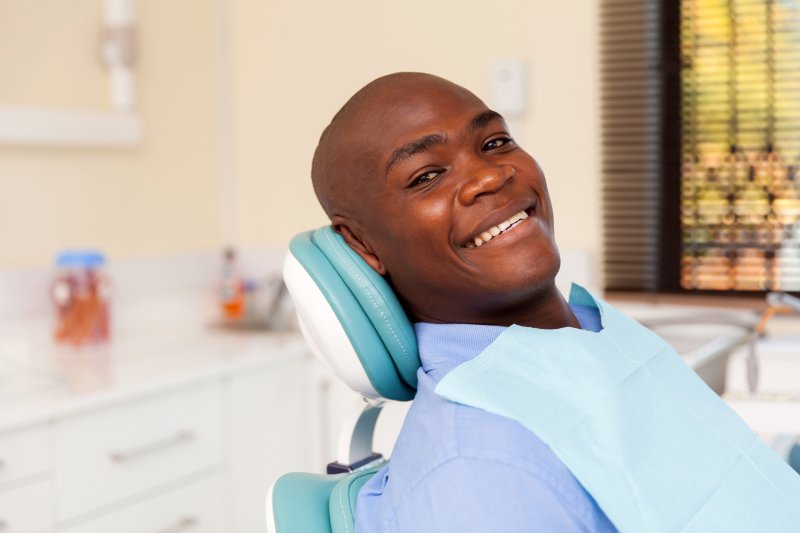 For many patients, root canal therapy is one of the scariest dental procedures they could get. Thankfully, almost all the bad rumors you may have heard are just myths. With a 97% success rate, root canal treatments are highly effective and have saved countless teeth. While many people say they'd rather swim with sharks than get root canal treatment, learning some facts about the procedure will help you see that it isn't as scary as you thought!
What Is Root Canal Therapy?
Also called endodontic therapy, root canal therapy features the removal of infected tooth pulp to keep the infection from spreading to other parts of the mouth and body. Once the inflamed pulp has been removed, the inside of the tooth is cleaned and filled with a rubberlike substance called gutta-percha. It is then sealed back up with a filling or a crown.
Myths About Root Canals
With so many myths revolving around root canal treatment, it's difficult to know what is and isn't true. Some of the most popular myths include:
Myth 1: I don't need to get a root canal right away if my tooth doesn't hurt – Just because there's no pain doesn't mean the tooth isn't infected. If the pulp is damaged, treatment is the best way to save the tooth before it's irreparable and the infection spreads to other teeth.
Myth 2: Root canal treatments lead to illness – Despite a 1920s study claiming that root canal treatment leads to illness, there's no scientific evidence linking the two. The procedure is specifically designed to alleviate pain and stop infections in their tracks while maintaining the natural structure of your tooth.
Myth 3: Root canals are painful – While the infected tooth will likely cause pain, the root canal procedure itself is generally painless. Modern technology makes treatment faster, more precise, and more comfortable than ever before. Root canal treatment is generally less painful than getting a large filling, and your dentist will likely use a local anesthetic to numb the area so you don't feel anything at all!
Myth 4: You'll eventually need to have the tooth removed – Root canal treatments are done to save the infected tooth. The longer you postpone treatment, the more likely you are to have to get the tooth pulled. Since the point is to save the tooth, this myth is definitely false!
Myth 5: After root canal treatment, I won't have to see the dentist for a while – Post-treatment, you'll need to visit the dentist for follow-up appointments. During these appointments, a permanent crown or filling will be put on the tooth to keep bacteria from getting into the canal.
Now that you understand how root canal treatment works, there's nothing to be afraid of. Treating the infected tooth in a timely manner is the key to avoiding future complications and maintaining the integrity of your smile. If you have more questions or concerns, don't hesitate to your dentist and they'll be happy to put your mind at ease!
About the Author
Born and raised in Allentown, Dr. Bradford Young received his Doctor of Dental Medicine from the University of Pennsylvania Dental School in 2002. He then went on to complete his general practice residency in the Lehigh Valley Health Network where he currently works as an attending teacher. He has been serving Pennsylvania patients at his private practice for 12 years and enjoys interacting with a wide range of people. If you have more questions about root canal therapy, visit his website or call him at (610) 439-1363.
Comments Off on Facts and Myths That Prove Root Canals Aren't All That Bad
No Comments
No comments yet.
RSS feed for comments on this post.
Sorry, the comment form is closed at this time.