August 16, 2022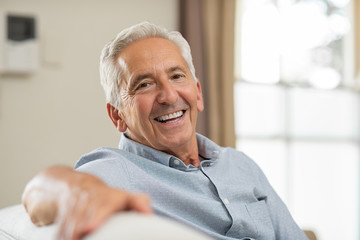 Are you missing teeth or don't have any left? Do you miss being able to eat a variety of nutritious foods without issue? If either of these statements relates to you, then you may be considering getting dentures. These restorations are a great way to once again have a full smile and allow you to gain back some of your bite power. Dentures are one of the most common methods of tooth replacement, but can they impact how much nutrition you get from your food? Read on to learn about how these two things are linked.
How Dentures & Nutrition are Linked
Traditional dentures can be removed to be cleaned and soaked overnight. This also gives your gums a break since they might be a bit sore after wearing your restorations all day. Suction holds the upper denture in place, and muscle control stabilizes the lower one. For those who have issues with their dentures slipping, denture adhesive keeps them from moving by offering a firm hold.
Though denture adhesive is beneficial, sipping shouldn't be an issue for restorations that fit your mouth properly. Slipping dentures can make it difficult to properly chew and grind up your food, which means that you'll be swallowing larger, undigested pieces of food. Since it's difficult for the stomach to process these bigger pieces, this may lead to a reduced intake of the nutrients in food like meat, veggies, and fruit. Not getting enough of these foods can ultimately result in vitamin and nutrient deficiencies.
How Dental Implants Can Help
If slipping dentures are making it difficult for you to eat, dental implants may be the solution you're looking for. They are the only permanent solution to missing teeth since they're inserted directly in the jawbone. Once there, dental implants fuse with it through a process called osseointegration. This is what makes them so durable and long-lasting.
In some cases, your dentist may be able to have your dentures turned into implant restorations. This will prevent them from slipping when you eat, speak, and laugh. The newfound stability of your smile will let you properly chew up and digest your food so you won't develop any vitamin or nutrient deficiencies.
If you wear dentures and are having trouble with slipping, speak with your dentist about the above options. They will be able to help you decide what the best choice is to get your smile and your diet on the right track!
About the Practice
Dr. Bradford Young is a dentist who was raised in Allentown. He graduated from the University of Pennsylvania Dental School in 2002 with his Doctor of Dental Medicine and has been spending his time since them demonstrating his love for the field. Dr. Young takes pride in helping patients achieve healthy smiles and offers tooth replacement options like dentures to fill in any gaps. With his help, a healthy, beautiful smile will be yours in no time. If you're ready to make an appointment with Dr. Young or want more information on dentures, visit his website or call his office at (610) 439-1363 to get started.
Comments Off on Dentures: Do They Affect Your Nutrition?
No Comments
No comments yet.
RSS feed for comments on this post.
Sorry, the comment form is closed at this time.