September 23, 2020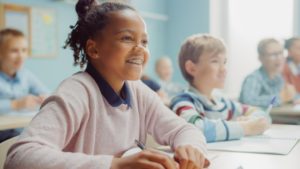 Back to school season may look a bit different this year, but your schedule is just as hectic as ever. Between charging up laptops, learning new programs, and prepping your child for the new semester, it can be tempting to push their routine dental appointment until later in the year. But did you know pristine oral health plays a crucial role in your child's success in the classroom? A dentist in Allentown shares what the research says, how their dentist can help, and seven additional oral care best practices to start today!
What Does the Research Say?
According to the National Library of Medicine and the Centers for Disease Control and Prevention, the relationship between oral health and school performance is undeniable. Not only can untreated tooth decay cause them to become distracted in the classroom, but children with poor oral health were 90% more likely to miss over 6 days of school compared to students who had healthy teeth and gums. Plus, stains, chips, and other imperfections can negatively impact their ability to make friends and their self-confidence.
4 Ways Your Dentist Can Help
To protect your favorite smile and set your child up for a successful school year, make sure to schedule a routine appointment with their dentist. Not only will they provide your little one with a dental examination and professional cleaning, but they can also:
Catch small issues before they become big dental concerns.
Help prevent dental emergencies.
Remove stains and discoloration for their school pictures.
Treat tooth decay, cavities, and gum disease.
7 Additional Oral Care Best Practices
Bi-yearly visits are crucial to the health of your child's teeth and gums, but it is crucial to also place an emphasis on the importance of their daily dental care routine. If they aren't already, make sure they:
Brush their teeth for two minutes twice a day with a soft-bristled toothbrush.
Floss daily.
Use mouthwash regularly.
Clean their tongue.
Drink plenty of water throughout the day.
Eat a nutrient-dense diet.
Limit sugary drinks and beverages, like soda and candy.
Amid the pandemic, it is more important now than ever to set your child up for a successful school year. To boost their performance and limit their distractions, prioritize their biannual appointment with their dentist!
About the Author
After completing his undergraduate degree at Villanova University, Dr. Bradford G. Young earned his Doctor of Dental Medicine from the University of Pennsylvania Dental School. For the past nearly two decades, Dr. Young has used his extensive experience, clinical skills, and genuine passion for his craft to help patients of all ages achieve pristine oral health. If you would like to schedule your child's biannual visit with him, don't hesitate to visit his website or give him a call at 610-439-1363.
Comments Off on Want Your Child to Succeed in School? Take Care of Their Smile!
No Comments
No comments yet.
RSS feed for comments on this post.
Sorry, the comment form is closed at this time.