October 29, 2017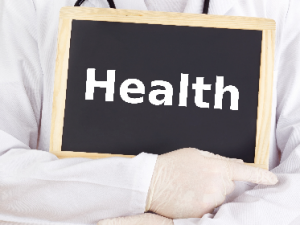 When you think about your overall health and that of your teeth and gums, you likely believe that the two are separate from one another; however, they are directly connected. The health of your mouth can influence the onset of general health issues, like cardiovascular disease. As a result, to promote your well-being, you must focus on your dental health with at-home care and regular visits to your dentist.

Gum Disease Linked to Overall Health Complications
There is conclusive evidence connecting the health of your teeth and gums to that of your body. Periodontal disease seems to have one of the largest impacts. Joan Otomo-Corgel, president of the American Academy of Periodontology says, "Periodontal disease is a chronic inflammatory disease caused by more than 500 bacterial species found in plaque below the gum line."
When the infection is left untreated, it enters the bloodstream to wreak havoc throughout the body, especially for the cardiovascular systems. It can lead to a host of complications, such as coronary arterial disease and peripheral arterial disease, increasing your risk for heart attack and stroke.
However, the heart is not the only area that can be harmed by the infection. In fact, it can influence the body's immune system, lowering its resistance to other infections. As a result, it can contribute to frequent respiratory infections and diseases while also making diabetes more difficult to control.
There is also direct evidence that shows untreated gum disease may lead to low preterm birth weights and even interfere with digestion. The bacteria responsible for the infection can even be found in the brains of Alzheimer's patients.
Overall, it appears to reduce life expectancy. With the Centers for Disease Control and Prevention reporting that half of adults in the United States having a form of periodontal disease, it is vital to remain proactive about your dental health.
Influence of Oral Health Complications
While the bacteria found in gum disease is a leading influencer for the onset of certain general health issues, it is not the only concern. Your systemic health can also be affected by infected root canals, jawbone infections, and the use of non-biocompatible dental materials.
The severity that the problems on your health are influenced by the seriousness and duration of each dental issue. To reduce the risk for complications, it is important to treat dental issues early to prevent them from negatively impacting your general health.
Promote Your Overall Well-Being
To promote a healthy mouth and body, it is best to be proactive about your home oral hygiene habits by brushing twice a day and flossing each night. In addition, visit your family dentist twice a year for a cleaning and checkup for prevention and early diagnosis.
About Dr. Bradford G. Young
Dr. Bradford G. Young received his Doctor of Dental Medicine degree from the University of Pennsylvania Dental School. In addition to providing dental care, he is a teacher at the Lehigh Valley Health Network. With a focus on promoting overall well-being through dental health, he can answer any questions you may have about the connection between oral and overall health.
Comments Off on Your Dentist Can Help to Protect Your Overall Health
No Comments
No comments yet.
RSS feed for comments on this post.
Sorry, the comment form is closed at this time.