December 23, 2021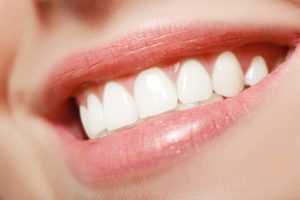 A beautiful smile is invaluable if you're a social media influencer. Dazzling teeth are just as important as the latest tech gadgets, trending clothes, and must-have accessories to feel confident online; however, most people don't have naturally perfect smiles. Did you know not all your favorite social icons had the radiant smiles you see today? Many turned to cosmetic dentistry and are sharing their journeys on social media by joining TikTok's "Veneers Check" challenge. It inspires others by featuring the before and after results of getting veneers. Although veneers are safe, some followers are making a simple mistake that's ruining their teeth. Don't place your smile at risk of dangerous dental trends. Here's what you need to know to achieve a smile people will remember safely.
Veneers Check Challenge
Cosmetic dentistry isn't just for celebrities. People from all walks of life are investing in an attractive smile. Veneers rank among the most popular elective treatments, and for good reasons. Attaching the thin shells to the surfaces of the teeth most visible when smiling hides a variety of imperfections instantly, like chips, cracks, discoloration, and gaps. After just 2 appointments, you can have the confident smile you desire.
TikTok users are joining the Veneers Check challenge to encourage others to invest in their self-esteem. Unfortunately, some people are making a huge mistake. Instead of veneers, they are getting dental crowns. While crowns may improve your smile, they can lead to irreversible consequences for your teeth.
Veneers VS Crowns
Crowns and veneers may offer overlapping benefits, but there are significant differences between the two. Crowns are most often used in restorative dentistry, such as to fix a significantly chipped or cracked tooth because they cover the entire surface above the gumline. They can also be used along with other procedures, like root canal therapy and dental bridges. In addition to their restorative benefits, they also have cosmetic advantages because modern crowns are made of porcelain; however, they aren't recommended to treat several teeth for aesthetic reasons.
Crowns require your tooth to be filed down and reshaped, altering its structure permanently. Not to mention, crowns are thicker than veneers. When applied to several teeth, your smile can look bulky and unnatural.
Veneers differ because they only cover the fronts of teeth. They are much thinner than crowns to create natural-looking results while requiring less enamel to be removed for bonding. The surfaces of your teeth are lightly etched to ensure the veneers sit flush. Although your enamel won't grow back, you'll keep more of your tooth structure intact.
Invest in a Beautiful Smile
If you're ready to join the Veneers Check challenge, visit a qualified cosmetic dentist to reach your goals. They'll explain all your options while preserving your natural smile.
About Dr. Bradford G. Young
Dr. Young earned his dental degree from the University of Pennsylvania Dental School before continuing his studies in general and cosmetic dentistry. He combines his qualifications and experience with the latest dental innovations to create healthy, beautiful smiles. Contact our office today to see if porcelain veneers are right for you.
Comments Off on Trending on TikTok: Is the Veneers Check Challenge Safe?
No Comments
No comments yet.
RSS feed for comments on this post.
Sorry, the comment form is closed at this time.