August 5, 2023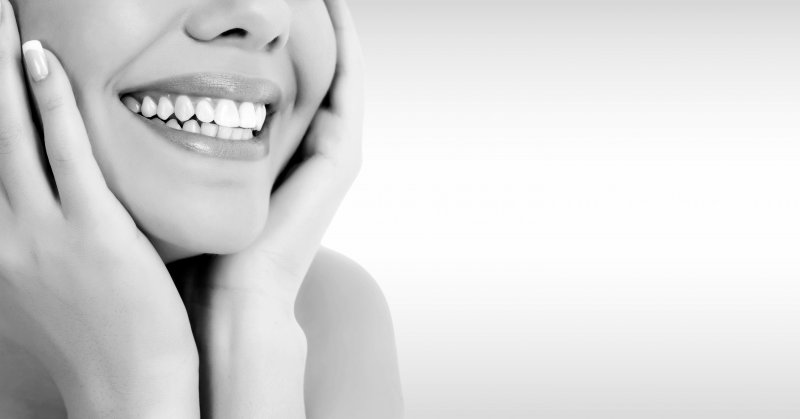 A people get older and start to develop a little bit of a coffee habit, its normal to start to see their teeth yellow a little bit. However, some people's discoloration goes beyond yellowing—in certain cases, you may start to develop gray teeth.
There are a few reasons that could be the case, and there are several things that you can do about them. If you're dealing with this problem, here's what you should know.
Where do Gray Teeth Come From?
Yellow teeth happen all the time, and while they aren't necessarily attractive, they also aren't always indicative of an oral health problem. In a sense, they're normal. However, gray teeth are typically due to some kind of issue preventing blood flow to the tooth. There are several reasons that that could happen, for example:
Trauma
Dental Decay
Infection
Medications (Tetracycline, for example)
Root Canal Treatment
Smoking and Tobacco Use
Dental Restorations
Systemic Health Issues
Aging
Genetics
Most of these things are worth seeing a dentist about to make sure that everything is okay. While it's certainly possible that your tooth is just graying due to age or genetics, you may want to make sure that you aren't dealing with a serious oral health problem.
How to Deal With Gray Teeth
Professional teeth whitening is typically used to deal with yellow teeth, and it achieves this by melting away stains on the surface of the tooth. However, as you now know, gray teeth aren't typically a consequence of strains. As a result, the effectiveness of professional whitening treatments will be limited.
If you want to repair graying teeth, you'll generally need to cover them up with direct bonding, dental crowns, or veneers. All of these treatments can hide the consequences of graying, and in the case of dental crowns, they'll also be able to repair any damage that may have led the tooth to gray in the first place.
About the Author
Dr. Bradford Young loves being a dentist—not only does he enjoy constantly being able to learn more about his field, he also gets to meet all kinds of people and watch generations of patients grow at his practice over time. Dr. Young received his degree from the University of Pennsylvania Dental School and completed his residency at the Lehigh Valley Health Network. He currently maintains membership in the Academy of General Dentistry and the Lehigh Valley Dental Society.
If you have any questions about gray teeth, we can be reached at our website or by phone at (610) 439-1363.
Comments Off on Causes of Gray Teeth, and What to Do About Them
No Comments
No comments yet.
RSS feed for comments on this post.
Sorry, the comment form is closed at this time.