October 28, 2022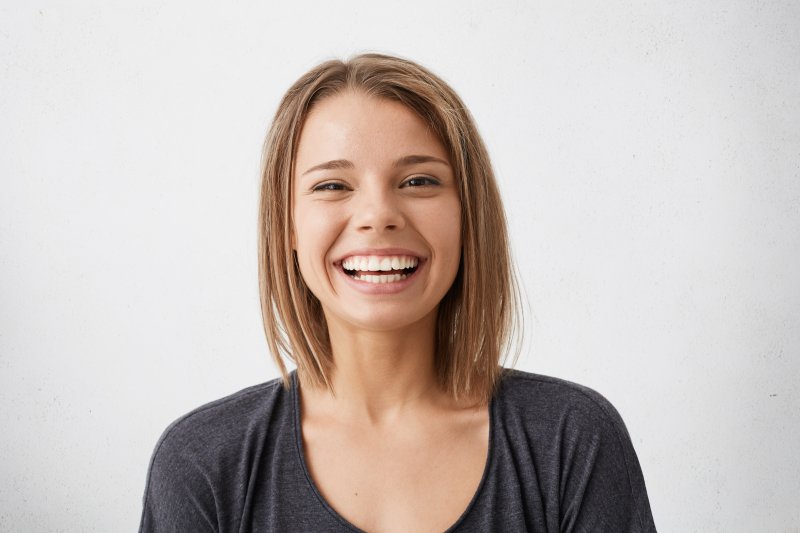 If your smile is discolored, gapped, misaligned, chipped, or cracked, porcelain veneers might be the right treatment for you. This cosmetic treatment is incredibly common for the wide range of issues it can correct, and the veneers process only takes about two appointments to complete. If you're thinking about undergoing this treatment, make sure you have all the information you need before proceeding. Read on to learn more about how to extend the lifespan of your porcelain veneers.
Tip #1: Avoid Beverages That Are High in Tannins
Tannins are a group of astringent and bitter compounds that are found in wood, bark, leaves, fruit, and drinks like coffee, red wine, and tea. If your veneers have scratches on them, these will allow tannins to collect is those marks and leave stains on your smile. Consume stain-causing foods and drinks in moderation to avoid this. You can also sip these beverages through a straw so they have less contact with your smile.
Tip #2: Brush and Floss
Brushing your teeth is one of the most important parts of keeping your smile healthy. It will also help prevent cavities, which can jeopardize your veneers. Additionally, use a toothbrush with soft bristles when brushing your teeth. This will keep you from accidentally leaving scratches on your porcelain veneers and making them look less lovely.
Tip #3: Visit Your Dentist
Visiting your dentist for biannual dental visits is another way to keep your veneers looking their best. This will allow your dentist to quickly identify and treat any existing oral health issues as well as take preventive actions to keep new ones from developing.
Tip #4: Eat Fruits and Vegetables
Fruits and vegetables such as sweet potatoes and leafy spinach contain a lot of vitamins and nutrients that will help keep your teeth and bones healthy and strong. Additionally, apples, celery, and other crunchy fruits and vegetables help remove plaque and food particles from your smile, which also helps lessen your risk of decay and dental staining.
Tip #5: Steer Clear of Hard Foods
There are a lot of foods you can eat without issue if you have porcelain veneers, but there are a few that should be avoided. Hard or crunchy foods like chips, pretzels, peppermints, and peanut brittle can chip or crack your veneers and should not be eaten. Maintain a diet of soft foods like bananas, fish, pasta, rice, chicken, yogurt, pudding, and mashed potatoes so your smile doesn't become damaged.
Porcelain veneers can last around 15 years as long as you take good care of them. With the above information, you should be able to avoid damage to your new smile and keep your pearly whites looking lovely for years to come!
About the Practice
Dr. Bradford G. Young is a skilled dentist who leads a team of Allentown oral health professionals. He loves using his skills in the dental health field to help patients achieve smiles they love and are proud to show off. If your pearly whites could use an upgrade, he offers veneers that will give them a more appealing look by covering up a range of flaws. If you want to make an appointment with Dr. Young or are interested in learning more about how to take care of your veneers and make them last, visit his website or call (610) 439-1363.
Comments Off on 5 Tips to Extend the Lifespan of Your Veneers
No Comments
No comments yet.
RSS feed for comments on this post.
Sorry, the comment form is closed at this time.