Dental Implant Costs – Allentown, PA
Budget for Dental Implant Tooth Replacement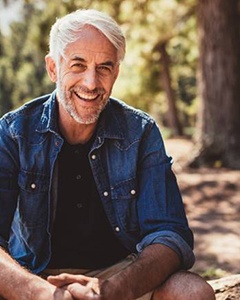 Price is a major deterrent for patients when it comes to dental care, and cost is the leading reason given by patients for avoiding dental office visits. When it comes to advanced treatments like dental implant supported tooth replacement, it's no surprise that patients are worried about the cost. At Bradford Young Family & Cosmetic Dentistry of Allentown, we always go the extra mile to remove the stress from any dental care plan, and that includes replacing missing teeth with an implant supported restoration. Our knowledgeable team members will happily walk you through every step of your tooth replacement plan including the cost, during your consultation appointment. If you want to learn more, call our dental office in Allentown to schedule your tooth replacement consultation.
Why Choose Bradford Young Family & Cosmetic Dentistry for Dental Implants?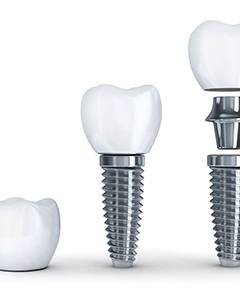 Affordable pricing and financing options
State-of-the-art dental office in Allentown, PA
Caring team of experts
Types of Dental Implants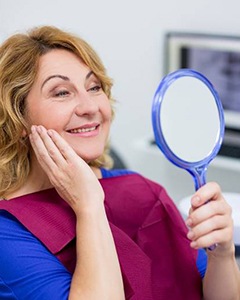 The main factor that influences the price of your dental implant tooth replacement is the cost of your dental implant posts. Each implant is custom crafted from a high quality material and surgically placed into the jawbone, recreating the lost roots of missing teeth. Depending on the number of implants needed, materials used to craft them, and the manufacturer who crafts the implant posts, the price will vary. Additionally, utilizing dental sedation will add to the overall cost of treatment.
What are the Stages of Dental Implant Treatment?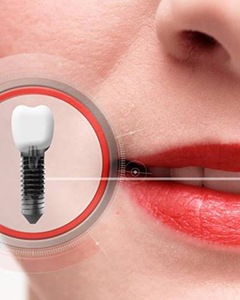 Dental implant supported tooth replacement is usually completed in the following stages of treatment:
Preparation – we prepare your smile with tooth extraction, tissue grafts, and other preparatory services to ensure successful implantation.
Implantation – we surgically place one or more dental implant posts to support the replacement tooth or teeth.
Osseointegration – the implant post fuses with the supportive bone and gum tissue, mimicking tooth roots.
Restoration – abutments are affixed to the implant posts and the restoration is designed, crafted by the dental lab, and attached in our dental office.
Are Dental Implants Worth the Investment?
Many patients think the cost of dental implant supported tooth replacement is just too high, but when it comes to tooth replacement, there is no better option than an implant retained crown, bridge, partial, or full denture. Some of the many benefits of these tooth replacement options include:
They last for two to three decades or longer with proper care
They offer increased stability for replacement teeth
The ensure optimal oral health and function
They allow for complete confidence when speaking and chewing
Does My Dental Insurance Cover Dental Implants?
Unfortunately, most insurers don't allow for the use of dental insurance to cover the cost of dental implant posts or their surgical placement. However, other aspects of implant supported tooth replacement like replacement teeth, preparatory treatments, and dental sedation often receive some dental insurance benefits. Our team will maximize any available benefits to ensure you get the coverage you deserve.