February 7, 2019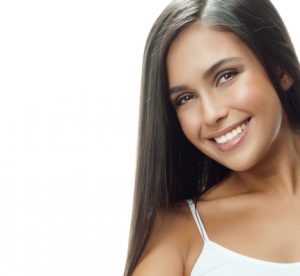 When it comes to smile restoration, many people think of dental implants in Allentown as the "new kid on the block." In reality, implants have a successful track record going back more than 60 years. Over that time, implant dentists have continually refined their materials and methods. The result is an approach to restorative dentistry that's leaps and bounds ahead of other forms of treatment such as crowns, bridgework, and adhesive dentures.
What Makes Dental Implants Different
You've probably heard the phrase "tip of the iceberg" from time to time. It refers to the fact that more than 90% of an iceberg's volume is underwater. This is one reason why an iceberg is such a hazard to ocean-going vessels. Its real strength lies in what you can't see.
This same principle applies to dental implants. They draw their strength from the bones beneath your gum line, just like healthy natural teeth. This sets them apart from other approaches to smile restoration in five important ways:
Resilience. Some forms of smile restoration, traditional dentures for example, require refitting or outright replacement every few years. Dental implants, on the other hand, can last from 20 years to a lifetime with proper care. This makes them the true long-term solution to the problem of missing teeth.
Beauty. A dental implant is identical in appearance to healthy natural teeth. In fact, the only way anyone will know that you have implants is if you let them run an x-ray scan of your jaw.
Peace of mind. Dental implants will never fall out or come loose while you're eating, conversing, or engaging in sports or exercise. Implants allow you to live your life on your terms, not the restoration's.
Customizability. There's nothing cookie-cutter or "one-size-fits-all" when it comes to dental implants. Each restoration is crafted to match the patient's oral profile with absolute precision. This makes implants the preferred approach whether you're missing one tooth, multiple teeth, or all of them.
Ease of care. Dental implants require no gritty powders or gooey creams to do their job. Simply follow your dentist's recommendations for daily care. This includes brushing and flossing, minimizing sugar consumption, and avoiding all forms of tobacco. Your dentist will probably recommend a nonabrasive brand of toothpaste and s soft bristle toothbrush to avoid scratching the restoration.
What about Implant-Supported Dentures?
One of the big advantages of traditional dentures is that they can restore multiple teeth all at once. Unfortunately, older forms of dentures require extreme care when performing daily activities. They also need sticky adhesives to stay in place.
One way to get the advantages of dentures without these drawbacks is with an implant-supported denture restoration. The product will stay in place throughout the day without fail. Yet the patient can remove the appliance for cleaning or other purposes.
Dental implants bring a whole new world of benefits to today's dental consumers. Talk to your dentist about them during your upcoming appointment. You have nothing to lose and a beautifully restored smile to gain.
About the Author
Longtime dentist Dr. Mark Enea has been caring for patients in the Keystone State for 20 years. He earned his dental degree from Temple University School of Dentistry in 1997. You can reach his office online or by calling (610) 439-1363.
Comments Off on Dental Implants in Allentown vs. Other Types of Smile Restoration: Which Is Better?
No Comments
No comments yet.
RSS feed for comments on this post.
Sorry, the comment form is closed at this time.